May 2018 Issue
Spotlight Event
Fighting Against Discrimination in Health Care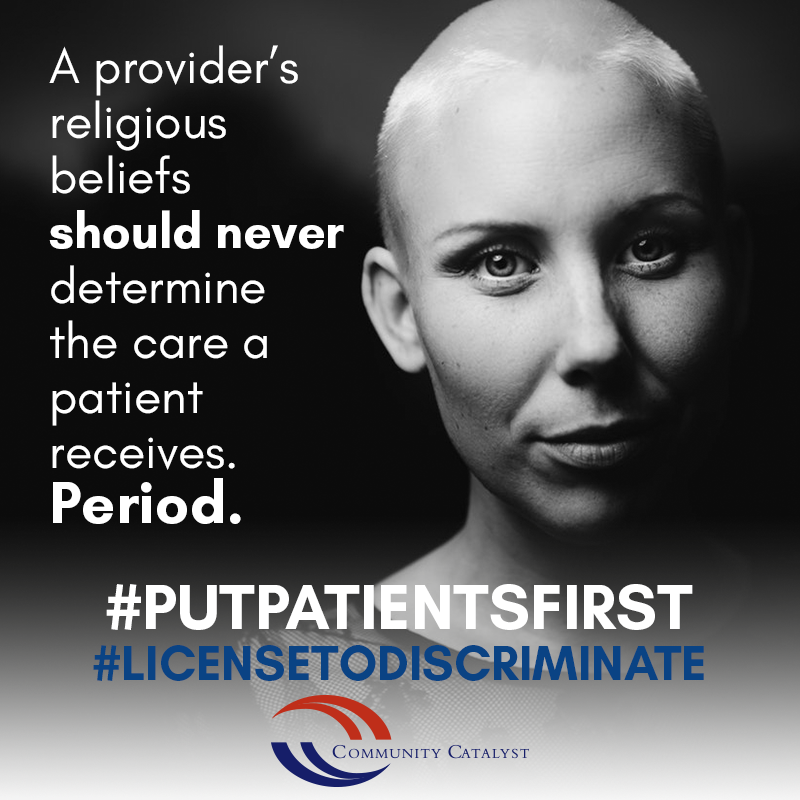 O N T H E W I R E
2018 marks Community Catalyst's 20th Anniversary! Stay tuned for updates related to this milestone.
Rob Restuccia, executive director, and Andrew Dreyfus, president and CEO of Blue Cross Blue Shield of Massachusetts, co-authored an op-ed in CommonWealth Magazine about how the 30th anniversary of the Universal Health Care Law in Massachusetts spurred the last three decades of consumer-led advocacy on health care at both the state and federal level.
Rob also teamed up with Howard K. Koh, MD, MPH, former deputy secretary of the U.S. Department of Health and Human Services, to write a post for JAMA Forum on the relationships between health and housing.
Sue Sherry, deputy director, talked to Marketplace about how hospital sale of patient debt is bad for consumers.
Center Director Ann Hwang, MD wrote about the connection between civic engagement and good health in Next Avenue, a national media service for older adults.
Join us in welcoming:
Pareesa Charmchi, State Advocacy Manager, Children's Health Initiative and Jessie Zimmerer, State Advocacy Manager, Center for Consumer Engagement in Health Innovation
We are delighted to share the following promotions:
Dara Taylor to Director, Diversity & Inclusion (in addition to her role as Director of Consumer Assistance); Carrie Rogers to Project Manager, Expanding Coverage Through Consumer Assistance; Ana Maria De la Rosa to Senior State Advocacy Manager, Substance Use Disorders and Justice-Involved Populations; Marissa Korn to Program and Advocacy Associate, State Consumer Health Advocacy Project; Emily Polak to Program Director, State Consumer Health Advocacy Project; and Orla Kennedy to Policy Analyst, Substance Use Disorders Project and Justice-Involved Populations